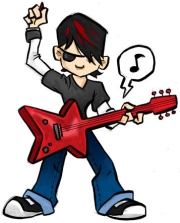 I hope the title of my posting got you to read on. Think about rock stars and movie stars who are known by a single name. Think about it for 30 seconds and see who you can come up with. Here is my list:
Cher

Madonna

Sting

Prince

Beyonce

Jewel
I am sure your list is much longer than mine. But the question is why can't the research industry have people with only one name? To me this great industry has tons of superstars and perhaps some of them could go by only one name.
Ok before I give you some of my favorites I have discounted any of the common names. So names like Steve, Todd, Amy, Lisa and Tom just won't work. Second I will not put my name on the list either – sorry Merrill Shugoll. Ok here are some of my choices:
Fee Sepahi, Authentic Response……..becomes Fee – I think this is a PERFECT one name researcher!

Chuck Miller, USAMP……………….becomes Chuck – a strong informative researcher!

Lisa Joy Rosner, Netbase…………..becomes L-Joy – L-Joy as a researcher sounds great to me!

Clay Dethloff, M/A/R/C Research…….becomes Clay – a researcher who molds innovation into every project

Simon Chadwick, Cambiar……………becomes Simon – the researcher that knows all
Ok there are some of my choices.
Your turn:
What do you think of my 5 new one name research superstars?

Which one is your favorite?

Do you have any to add to the list?
I look forward to hearing from you.