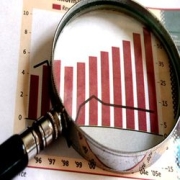 I was having a conversation with a few people and we were discussing the market research industry. For some reason during the discussion my mind wandered a little bit and I became very curious on what words people would use to describe market research and marketing. Quickly I emailed 12 of my contacts to ask them that exact question: Please email me the first three words that come into your mind regarding market research. I then emailed another 12 contacts and asked them to please email me the first three words that came into their mind regarding marketing.
To me the results were very interesting and compelling. There were some common themes and here are the results:
| | |
| --- | --- |
| MARKET RESEARCH | MARKETING |
| Data | Integration |
| Quality | Results |
| Opinions | Branding |
| Accuracy | Targeting |
| Methodical | Positioning |
| Accurate | Strategy |
| Crazy | Critical |
| Surveys | Believable |
| Inquisitive | Relevant |
| Curious | Viral |
When I take a step back and look at the list a few things are clear.
I like the marketing words BETTER than the words for market research!

I believe the words for marketing create MORE value to the end user than the research words do!
And to me I WANT THE WORDS FOR MARKETING TO BE USED TO DESCRIBE MARKET RESEARCH!
As a researcher how do you like our words?

Which list do you like better?

What can and should the research community do to differently moving forward?
I look forward to hearing from you!