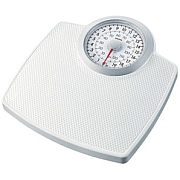 Why not start the day with a little riddle – What do trust, gifts, the month of May and weight loss all have in common? In about 30 seconds you will know the answer. As you know I like to try different things on the blog well today is another one of those days.
What I would like to do is have people commit to try and lose some weight during the month of May. If you are like me than you may have put on a few extra pounds during the winter months. Well summer is right around the corner and let's try TOGETHER to get rid of them! Maybe if we all do this, we will get a little more motivated and have a little more success?
I am NOT asking you to disclose your weight – that is where the trust comes in. All you need to do is respond to the blog and say you are in! Simple as that, than every week respond under your first response on the blog saying your status for the week – meaning I lost X pounds… At the end of May we will find out how much everyone lost and draw the winners.
And here is the gift part:
For EVERY pound you lose your name will go in a hat and a chance at a number of different prizes. Meaning that if you lost 14 pounds you have 14 chances to win a prize and yes a person can win multiple times! Here is the prize list:
$50 Barnes & Noble Gift Card sponsored by Language Logic

$50 Home Depot Gift Card sponsored by MSG

$50 iTunes Gift Card sponsored by OLC Global

$50 Amazon Gift Card – sponsored by Schlesinger Associates

$50 American Express Gift Card – sponsored by uSamp

$50 Starbucks Gift Card sponsored by WiseWindow

$100 American Express Gift Card – sponsored by M/A/R/C Research

What you need to do now is sign up. The deadline is 5:00 CDT on May 2!
I look forward to hearing from you and having you participate!
PS – you never know but there might even be special gifts for the person and company that loses the most pounds!
PPS – a big thank you to all the sponsors of the contest!