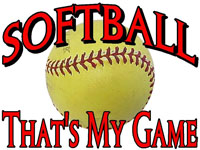 A few weeks ago I was playing softball and I had the pleasure of having one of my sons watch me play for the first time. Well maybe watch isn't the right word to use but he was there, on the bench playing his iTouch and thinking about what snack I was going to get him after the game. Anyway back to the game – we are winning and it is the bottom of the 5th and I am 2-2 and on 1st base after lining a single to center field. Next up is the coach who is a lefty and proceeds to hit the hardest ball he has hit in over 20 years. It was a wicked line drive. All of that sounds great for my team except he hit it right down the first base line and hit it so hard I didn't have a chance to get out of the way. So yes, yours truly was hit by a one hop line drive that reduced me to my knees. At first I had no idea where it hit me. I was seeing stars (which has only happened 2-3 times in my life) and my right leg was pretty much numb. Of course that day our bench was on the 3rd base side so not only am I out (because I got hit by the ball) I now have to trot or crawl across the field to our dugout.
Quickly I got my composure probably a little quicker than normal because my son was there and now put down the iTouch and was watching me as I came to the dugout. He actually put his hand on my back and said, "Dad, are you ok? Do you want me to rub your leg and make you feel better?" It was a classic and something I will remember for the rest of my life.
Yes, I was hurt – in fact it hurt like………. well let's just say a lot! My coach came over and said sorry for hitting me and would I like to sit out an inning or two? At that moment I looked at my son and for some reason thought of James Caan from the movie "The Program" and he said "Are you hurt or injured?" Quickly I realized I was hurt and needed to play for myself, for my team and for my son.
Think back to your playing days, were you hurt or injured?

How did you shake off the injury?

How did you play through the pain?
I look forward to reading your comments.