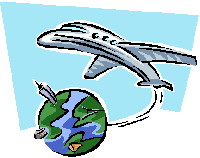 Let's all take a few minutes and dream today. I have talked to your boss and convinced them that you have been working really hard and you deserve a 1 month paid leave of absence. I am sure most of you are like me and never had more than 2 weeks off in a row, let alone a month. Here is what I want you to consider. You are free to do whatever you want. If you have kids their grandparents have agreed to watch them for the month. Yes, I know you have pets and I have secured services to safely watch them. No worries about your bills for the month, I have set-up your online payments. In fact, I have thought of EVERYTHING!
For me I would travel around the world. If I could plan it right I would go to Wimbledon for sure with stops in Switzerland, Africa, Australia, Japan, Egypt, Alaska and probably a few other spots. I would also need a little down time to lie on a beach so I will include that for sure.
The question is what do you do?

Where do you go?

Do you want to put on an addition to your house?

Would you relax and write a book?

Would you get into shape and climb a mountain?
Ok, here is your chance…
I just gave you a 1 month paid leave of absence…. what are you doing?
I look forward to hearing from you.