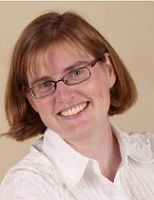 I confess. I am addicted to Twitter. I check Twitter every day, several times a day, when my fingers are covered in dirt because I'm gardening, when my fingers are covered in dough because I'm baking. I'm so addicted to Twitter that I speak to my husband in 140 character sentences and send him bit.lys when I have more to say. I'm so addicted to Twitter that I forget my co-workers have voices and faces and can instantly react to my extremely important and inane comments.
In the Twittersphere, everyone I interact with has an opinion about social media research. I can mention the tiniest thing about how great social media research is and my so-called friends blast me with how sentiment analysis sucks and sampling is irrelevant and you can't measure anything near as good as you can with a survey. In return, I blast them with comments about how I admire neuroscience and eyetracking and all that new-fangled stuff I really want to get my hands on.
But when, for some strange reason, I end up talking to people who aren't online very much, the reaction is completely different. "What is sentiment analysis?" they ask. "How can you learn anything from crazy, unrepresentative people tweeting about what they had for breakfast?" they ask. Sometimes, I even have to show them how to turn on a computer, show them what a Facebox is, and show them what a Tweeter is.
Sometimes, I'm forced to shake away my veil of denial and remember that I am not a representative researcher. While I may be representative of social media researchers, not every researcher is online engaging in the world-wide focus group on the status of market research in 2011 and beyond. So this is my challenge to you.
Are you caught up in the world of social media like I am?

Do you agree with my point of view?

How will YOU bring your online research conversation into your offline research world?
I look forward to reading your comments.
Annie Pettit, PhD is the Chief Research Officer of Conversition Strategies, a boutique market research company that specializes in social media research.