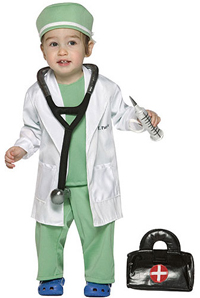 For the past 7 years I have been going to the same doctor. He has been great, the experience with his staff has been good, and generally he doesn't make me wait too long before he sees me. Well, last week that changed a little bit. I received a letter in the mail from his office that said I owe $15.00 for an outstanding deductable. In addition to mentioning that, it also said to call the office ASAP to set-up a payment schedule should I not be able to pay. For a second I chuckled, then that laugh turned into frustration and a thought of, "Are you kidding me?"
My next move was to call the billing person who was listed on the letter and then the fun really started. I asked her what date the $15.00 was for and mentioned I was in there a month ago and remember paying the $25.00 deductable which was recently increased. After she fumbled around she said, "You actually owe us $35.00, not $15.00." Of course my comment was, "Well, this says $15.00, not $35.00, and what are these for?" She put me on hold and struggled to get the answer to either of those questions. She said, "I think I have figured it out, and the $15.00 charge was from 2009." After laughing I said, "This is the first I have heard of this and I have been in your office no less than 5 times since that date." She said, "I am not exactly sure why that is." My response was, "Well, me neither, and now you have wasted 21 minutes of my day on this phone call. I am throwing out this paper. I will be in your office in 2 months for another appointment at which time if you have figured this out feel free to give me the appropriate paperwork."
Yes, this was frustrating, comical and very disorganized.
Have you experienced the same thing?
How would you have reacted?
Why do companies tend to put a very unorganized person in a very important position?
Doesn't it seem that making payments in the healthcare industry is very confusing and difficult these days?
I look forward to reading your comments.