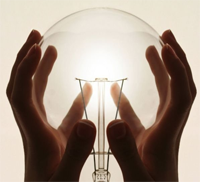 When I sit back and think about having a successful month, quarter or year in our company one word that comes to mind quickly is CREATIVE!
Clients want and need us to be creative!
Your peers want and need you to be creative!
Have a challenging problem – you need to be creative!
Looking to improve our bottom line – time to be creative!
Want to increase efficiency in our company – being creative will help for sure!
In order for you to maximize your success, you need to be creative. Ensure this is part of your job and that you are thinking about being creative each and every day!
The question is what are you doing to be creative?
Are you a creative person?
Is your team being creative enough?
Does your company promote AND reward creativity?
Describe the last time you were really creative.
I look forward to reading your comments.