On Monday, June 13, 2011 the Miami Herald ran a Macy's ad that said "Congratulations Miami! Celebrate the 2011 NBA Champions with official merchandise from Adidas". Great ad – with only one small problem…the Dallas Mavericks won the NBA Championship – not the Miami Heat.
Like I said everyone and every company makes mistakes. Some of my classics that I have made were emailing a client some "interesting" comments when I thought I was emailing my internal team and of course I hit reply all and responded to 450 people with meaningless information.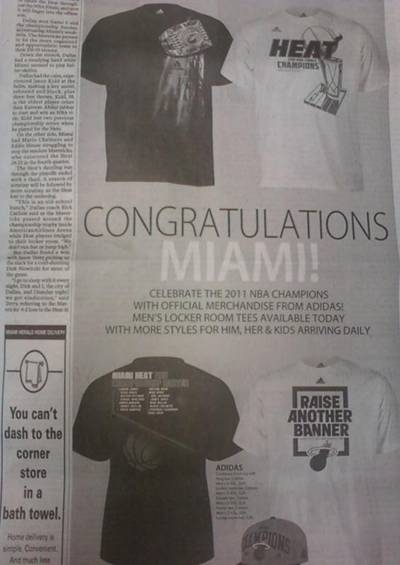 What are some of the classics that you recall?

Are there any company classic mistakes that come to mind?
I look forward to reading your comments.