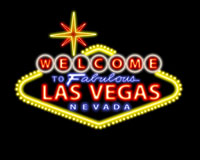 A few weeks ago I tried to estimate the number of times I have been to Las Vegas. It's probably around 35 times. I like Las Vegas within the right time frame. Which to me, means about 3 ½ days. Any more seems to be too much.
Although I haven't been to a bachelor party there, stolen a cop car or a tiger from Mike Tyson's house, as they did in the movie The Hangover, I have had some great times.
Here are some of my favorite experiences – Most, if not all, are 'G' rated and very harmless:
I sat in the front row at a Buddy Hackett Performance and was asked to go backstage by Buddy himself. Of course, yours truly was being an idiot and sat in Buddy's special chair. He wasn't very happy about that…
Eating at Tao is amazing and anytime you get a chance you should go. The night club attached to it is a great place to people watch after a fantastic meal.
Shooting a machine gun at a gun range.
Driving 40 mph at an indoor track with my college roommate.
The dueling piano bar at the New York New York Hotel is a guaranteed amazing time!
Best gambling experience was with my buddy S.S. at the Wynn hotel.
Best pool experience for me (so far) was at the Wynn. You can gamble, hang out in a cabana and check out the scene.
One of the best concerts I have ever been to was in Vegas when I saw KC & the Sunshine Band perform. I know many are laughing but they rocked the house!
Your turn:
Have you been to a bachelor/bachelorette party in Vegas?
Feel free to share any stories but change the names to protect the innocent!
I look forward to reading your comments.