Trying to predict the future can be hard. Trying to predict NBA coaches on the horizon might be impossible, but I will give it a try.
As I write this post the NBA finals are a few weeks away and it makes me think about future NBA coaches. Perhaps I am thinking about this because the LA Lakers are looking for a coach or maybe I am just day dreaming – regardless, here are a few thoughts on three future NBA coaches:


1. Derek Fisher – No question in my mind he will be a coach. He is a leader on the court, seems to be a big picture guy and has a bunch of NBA championships under his belt so getting the players respect will NOT be an issue.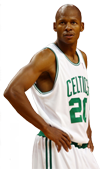 2. Ray Allen – He is without question one of the best pure shooters in the history of the game. He has perfect form, always seems to be in a good mood, tells it like it is and is a winner. He is soft spoken which I think will be used to his advantage. I also believe he would have a great relationship with the media.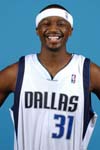 3. Jason Terry – Most of you are probably saying, "Who?" Jason Terry; the same Jason Terry who won the NBA Sixth Man of the Year Award a few years ago. Trust me, this guy KNOWS basketball. He give great interviews that any current NBA analyst would be proud of. He understand the value and importance of the media and always knows what to say and when to say it. Yes, he is emotional and at times and he loses control. I say, "So what? That's not a bad thing!" I believe he will be a solid NBA coach!
Now your chance:
What do you think of my choices?
Do you agree with my 3 future coaches?
Who do you think will be a future coach?
I look forward to reading your comments.