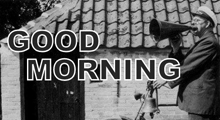 It was early and I was out of town, sitting on a bus on my way to the airport. As everyone got on they said, "Good morning, how are you doing?" to the bus driver and other passengers. The responses were interesting. A number of people had standard answers:
Great, I have never had a bad day in my life!
I couldn't possibly be any better!
Not bad.
Great. And you?
I am doing fine. How about you?
Those were a few of the answers I heard during the 3 minute wait for the bus to leave for the airport.
You might be thinking, "What does Merrill say?" My normal response is:
I am doing well. How are you doing this morning?
It is interesting to see how different everyone's response is.
What is the best response you have heard?
What do you say?
Does your response differ depending on your mood?
Is there a response you really like or dislike?
I look forward to reading your comments.