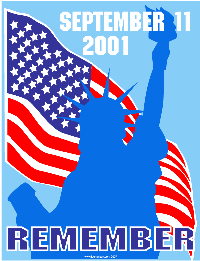 There are so many things happening in the world every day – some good and some not so good. The interesting thing for me is what events do you remember EXACTLY where you were when they happened?
I can remember where I was, what I was doing and who I was with during:
The O.J Simpson white Ford Bronco car chase on the LA freeway
Prince Charles & Princess Diana's wedding
The death of Princess Diana
The Space Shuttle Challenger explosion
The death of Michael Jackson
I was too young to remember when JFK was killed and I wasn't even born when Pearl Harbor was attacked. For some major events, like the first moon landing, the Oklahoma City bombing and Hurricane Katrina, I can't remember exactly where I was.
What events do you remember exactly where you were when you saw or heard the news?
I look forward to reading your comments.