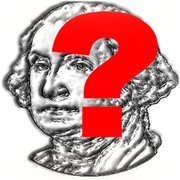 A few weeks ago I took a trip with the kids and bought a card game. The game was 'Presidential Trivia' and we had a fun time playing together. Some of the questions were very interesting and I thought today we would have a fun quiz about our presidents. This quiz includes some questions I took from the card game as well as others I got from my own research. As usual no need to try and Google the answers or ask your friends. The quiz will be timed. Time to play and see how many you get right.
Click here to test your presidential knowledge!
Good luck to all and happy Friday!