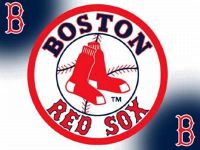 Most times when I write a post I have lots of clarity and can write very quickly. I must admit today my head is spinning after getting little to no sleep last night. I have so much to say about today's post and I fear that I might just ramble on and not say much at all. I also want to say that I love to write posts for this blog and I love to read and respond to comments. I was hoping, and in some ways praying, that I wouldn't have to write this post.
Well, that isn't the case. So sit back and enjoy my thoughts on a colossal collapse by the, and my BELOVED, Boston Red Sox. Yes, they started the season off 0-6 and 2-10. Yes, they had a lot of injuries Yes, they had some bad breaks. I say, so what?! Who cares?! This team has a payroll of over 160 million dollars had a ton of key moves in the off season that included brining in Jenks, Wheeler, Gonzalez, Crawford, Acieves and others. Frankly every fan believes they should compete, win and have no excuses. So I won't make any today.
In case you missed what happened the other night the Red Sox had a lead in the bottom of the 9th. They were 1 strike away from winning and at a minimum forcing at least a playoff game. Tampa Bay was down 7-0 to the Yankees in the bottom of the 8th when they scored 6 runs to get within 1, then tied it in the 9th inning with 2 outs and 2 strikes on a Dan Johnson home run and won it in extra innings! As I watched I got sick to my stomach. Yes, the Red Sox had a major collapse in 1978 but this is worse for a number of reasons:
I think this team is better than the 1978 Red Sox.
With the internet and communications devices of today you are much more plugged in and can see everything live.
I am older and more passionate about my team!
For baseball it was a magical day to have so many games be meaningful on the last day of the season. Teams didn't know who they were playing or where they were traveling to until the last pitch was thrown and the last out was made!
Yes, I love the Boston Red Sox and will always love them but this collapse is HUGE in my mind. A lot of people NEED to be accountable, including the manager and general manager. No, they aren't players and they don't pitch or swing a bat but remember in a good year they both get more credit than they deserve and in a bad year they get more of the fault than they should. Well, this is a bad year so Theo and Terry this one is also on you!
Part of me is excited that the year is over for the Red Sox so we can say good bye to JD Drew – what a disaster signing. He was hurt often and when he played he wasn't that good. However, it is a little sad to say good bye to David "Big Papa" Ortiz and Jason Varitek – both very classy guys!
To not win back to back games in over a month is almost criminal and I never thought that would ever happen. I thought that you had a better chance to get hit by lightning than to witness what I did yesterday!
Ok, here is where you come in:
What are your thoughts about the Boston Red Sox collapse?
Do you have any words that can take away the numbness I am feeling?
What are your thoughts about the Atlanta Braves collapse?
Where do these collapses rank in the history of sports?
Why do you think teams collapse? Lack of focus? Complacency?
Even though I am absolutely in shock and disgusted with my team I really look forward to your engaging comments.