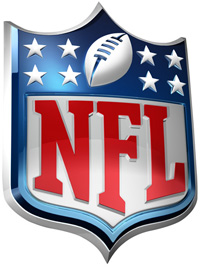 Wow what a day yesterday! We started with the Baltimore Ravens pounding the Pittsburgh Steelers. We had the Detroit Lions, yes the Lions, start off on the right foot and solid wins by the Chicago Bears and San Francisco 49ers. However the Dallas Cowboys on the brink of a victory said no thank you and handed the NY Jets the win! The first week is almost over. We have 2 games to go before we announce this week's champion!
As of right now Sam Picchiotti & Rich Zeichner are tied for the lead. To see the current standings, click here. The results page shows this week's current standings as well as the cumulative rankings.
The first week we had 189 participants and the winner will receive $50. Remember, the weekly winners will be given a spot in the grand prize pool which will be during week 17 for an opportunity to win $400 and of course bragging rights for the next 6 months. In addition, the two people who have the highest cumulative score (these standing will be updated weekly) will be given a spot in the grand prize pool along with the weekly winners.
Click here to participate in this week's pool.
Feel free to share the link and have friends, colleague, relatives, kids and anyone else you want join the pool.
Good luck to all.