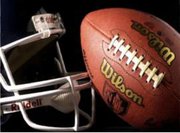 The Buffalo Bills win again, the NY Jets lose their 3rd game in a row while the Philadelphia "DREAM TEAM" Eagles lose their 4th game in a row and Jason Miller was in 1st place with two games to go. Sorry Jason you fell out of contention with a GB Packers victory last night. Clay is in 1st place with 11 wins and can win it outright with a Lions victory. If the Bears win he would be in a 4 way tie race with Sharon Gautschy, Steve Benson and fashionista. Good luck to all!!
The 4th person to qualify for the week 17 championship is J.R. Venza who joins Sam Picchiotti, Bob Tekampe & couldbStu as the first three members of the club.
To see the current standings, click here. Four people have 56 wins and are in the lead in the cumulative rankings. Included in the list is Willie Martin who has at least 10 wins in every week. The results page shows this week's current standings as well as the cumulative rankings.
Remember, the weekly winners will receive $50 and be given a spot in the grand prize pool during week 17 for an opportunity to win $400 and of course bragging rights for the next 6 months. In addition, the two people who have the highest cumulative score (these standing will be updated weekly) will be given a spot in the grand prize pool along with the weekly winners.
Click here to participate in this week's pool.
Feel free to share the link and have friends, colleague, relatives, kids and anyone else you want join the pool.
Good luck to all.