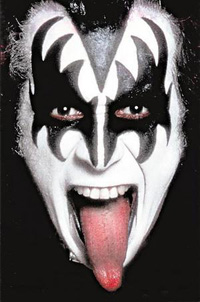 Did you know that Gene Simmons (lead singer for KISS) has his tongue insured? Tom Jones actually has his chest hair insured and Keith Richards has his middle finger insured.
I guess you can have everything insured. With that said, I would like my personality insured. W.M (my insurance broker), is that possible? How much will it cost? Maybe this will give me a little peace of mind as I get older in case I get Alzheimer's! Or at least it will allow me keep my sense of humor while it is happening.
What is the oddest thing you have ever heard someone insuring?
If I am paying the bill, what would you like to insure?
I look forward to reading your comments.