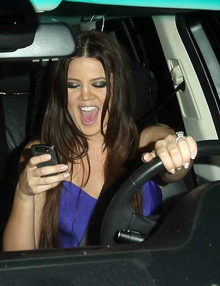 Celebrity tweets that endorse products are on the rise – clearly no surprise, but what might be a surprise is how much they get paid per tweet!
Lindsay Lohan $2,353 per tweet
Seriously, that is a lot of money! When I first read the article I thought, what company would pay any of these stars to endorse a product? That can't possibly per worth it. Then, I paused for a few minutes and grabbed a calculator and thought that might not be a bad deal.
Here is my logic.
Let's take Khloe Kardashian, who has over 5,000,000, yes, 5 million followers! Let me just say I am not a fan of the Kardashians, nor do I follow Kloe, Bruce or any of them.
So if Khloe endorses and tweets about a product, what is the ROI? Is it worth it? Well, this is where my hand dandy calculator comes in.
5,000,000 followers
If 1% take action because of Khloe's tweet that would be 50,000 people. If you don't like that number (which might be too high) lets use 10% of that number which would be 5,000 or .0001% of the original number (which might be more likely) and multiply the 5,000 people who buy the product (call it body lotion) for $25.00 generates $125,000 in revenue.
So the tweet cost you $8,235 and generated $125,000 – who wouldn't take that ROI?
When I did the math I actually thought it was a pretty good deal for the companies and the tweet cost wasn't that outrageous.
Where does my logic breakdown?
Which stars do you follow on twitter?
Have you ever bought a product based on a tweet endorsement?
If you were in charge of marketing at a large company would you use celebrity tweet endorsements?
Crazy yes – but very interesting in my mind.
I look forward to your comments.
PS – here is a sample tweet from Khloe:
OMG… Wheat Thins has a new limited time sweet cinnamon flavor…. Why am I so excited about this? LOL