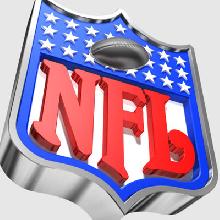 Another week of football and another crazy week filled with upsets – the Eagles lost again – seriously! Am I dreaming that. I guess not since 9% of the people who particiapted were smart enough to take them.
Well after 15 games the winner of this week's pool will be either Andy Davis or Genevieve – both have 12 wins (impressive) and both have the Packers tonight as do all of the people who have 11 wins.
Congratulations to last week's winner Marshall Toplansky who joins Amber Leila Esco, Kelly Christine Delaney, Rick Hurwitz, Clay Dethloff, J.R. Venza, Sam Picchiotti, Bob Tekampe & couldbStu in the championship week!
To see the current standings, click here. Erin Jewell has the top spot followed by Andrew Dixon in the cumulative rankings. The results page shows this week's current standings as well as the cumulative rankings.
Remember, the weekly winners will receive $50 and be given a spot in the grand prize pool during week 17 for an opportunity to win $400 and of course bragging rights for the next 6 months. In addition, the two people who have the highest cumulative score (these standing will be updated weekly) will be given a spot in the grand prize pool along with the weekly winners.
REMEMBER THERE IS A GAME ON THURSDAY NIGHT SO THE CONTEST CLOSES AT 5PM ON THURSDAY!
Click here to participate in this week's pool.
Feel free to share the link and have friends, colleague, relatives, kids and anyone else you want join the pool.
Good luck to all.