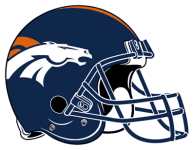 Interesting start to week 11 as the NY Jets get upset by Tim Tebow and the Denver Broncos. I am not sure how it happened all I can tell you is it did happen! Of course I didn't predict this but 16% of the pool did – nice job!
With Thanksgiving around the corner we are posting the pool a few days early so everyone can get their picks in prior to the holiday.
A few interesting stats about the football pool:
We have been doing the pool for 28 weeks and the M/F breakdown of the winners is exactly even at 14 and 14

Last year's winners in the pool averaged 12.5 wins per week while this year the average winner is 12.8

We have had 4,871 entries in the pool an average of 158 last year and 192 this year

Two people have had perfect scores J.R Vezna was 16-0, Rick Hurwitz 13-0. Other top scores include Ben Smithee who was 15-1 last year and Bob Tekampe who was 15-1 this year!
Congratulations to last week's winner Andy Davis who joins Marshall Toplansky, Amber Leila Esco, Kelly Christine Delaney, Rick Hurwitz, Clay Dethloff, J.R. Venza, Sam Picchiotti, Bob Tekampe & couldbStu in the championship week!
To see the current standings, click here. Andrew Dixon has the top spot followed by Erin Jewell and Randy Carson in the cumulative rankings. The results page shows this week's current standings as well as the cumulative rankings.
Remember, the weekly winners will receive $50 and be given a spot in the grand prize pool during week 17 for an opportunity to win $400 and of course bragging rights for the next 6 months. In addition, the two people who have the highest cumulative score (these standing will be updated weekly) will be given a spot in the grand prize pool along with the weekly winners.
REMEMBER THERE IS A GAME ON THURSDAY AFTERNOON SO THE CONTEST CLOSES AT 5PM ON WEDNESDAY!
Click here to participate in this week's pool.
Feel free to share the link and have friends, colleague, relatives, kids and anyone else you want join the pool.
Good luck to all.