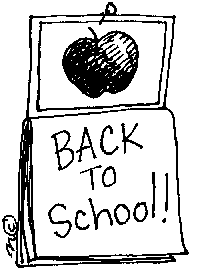 For some reason my mind started to wander the other day and I starting to think about all the amazing contacts I have and how cool it would be if I opened up a school and my friends, family and industry contacts were the teachers!
Maybe this will never happen but it was really cool to pretend and dream for a few minutes.
During my life I have met so many wonderful and talented people. Many of them teach during their day. So maybe they don't have the current title of 'teacher' but they are leaders and managers who are constantly mentoring, teaching and developing talent.
Here are a few of my choices for teachers:
Joel Dubrow – My dad. He is a financial wizard, great with numbers and needs to teach accounting.
Steve Schlesinger – Great friend. He is competitive, energetic and is now the tennis coach. For those of you who don't know, he is a GREAT tennis player.
Andrew Bausk – He is one of the most creative people I know and a perfectionist when it comes to taking pictures. He is now the photography instructor
Sheryl Cronin – My sister and the best salesperson I have ever met. She is in charge of our new business development course.
Jeffrey Lorber – He is a friend of mine who gave up acting for the research industry. He has now come full circle and is now teaching acting.
Ok I started to put together the faculty.
For the people I mentioned, what do you think of your teaching assignments?
We have lots of openings, what would you like to teach?
Can you handle more than one class?
Let's all take a moment and dream today.
I look forward to hearing from you and what class you would like to lead.