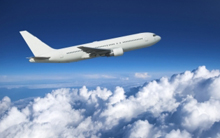 A few weeks ago I was boarding a plane to Las Vegas and as with most flights, the plane was sold out. Actually, it was over sold. The announcements started with "we are over sold and looking for volunteers to take another flight about 90 minutes later and were giving a $300 travel voucher." Well, apparently not enough people thought that was an appetizing offer so 10 minutes later the offer was raised to a $400 travel voucher.
When I was younger I may have jumped at both of their offers – but today, no way! I want to get where I am going and as fast and easy as I can. I don't like being part of any delays and more importantly I don't want to create a delay for myself for $300-400 travel voucher.
Funny I am not sure I am alone – I watched and very few people rushed to take the offer.
So I ask you what are your thoughts?
Do you have a price that you would take a later flight?
How would you feel if you took the $300 travel voucher and 10 minutes later they were offering $400?
I look forward to reading your comments.