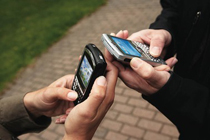 For those of us who grew up in the industry, we are familiar with surveys that had a question that began with, 'thinking about the last time you shopped at…' With the technology that is available today, those questions could be asked while you are shopping at the store, just finished shopping or after you drove by the store.
With geo-targeting, smartphones, and thousands of different apps, all of this is pretty easy to set-up.
The question is, how quick should it happen? I want to share two quick experiences. The first one was when I purchased three televisions from Best Buy and I received an email from them thanking me for the order before I was out of the store. In fact, that thank you came before the sales associate had a chance to thank me. The second experience was when a colleague of mine checked-in through foursquare in a fast food restaurant and 5 minutes later got a link to a survey asking him about the experience.
In my mind, both of those interactions with customers were too quick. In fact, both of us were a little offended. I understand big brother but to get an interaction that quick using the latest technology is a little eerie. My colleague felt the same way. Actually, it really turned him off to the point that it left a bad taste (no pun intended) in his mouth regarding the fast food restaurant.
How quick should a survey link be sent out?
Take a second and think of yourself as a consumer and decide, what makes sense?
I think we should wait at least 24 hours. If not, it could really have a negative effect on this great industry.
I look forward to hearing from you.