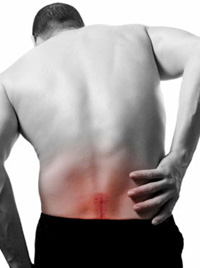 As I get a little older I have noticed my body speaking to me a little bit. Actually, a lot! More often than not I have little aches and pains that at times I can't get rid of. Recently I have had some back issues that really had me in a bad place. I was having trouble standing up straight, walking was a challenge and yes, I looked like the leaning tower of Merrill! It wasn't pleasant to see, let alone live through it.
I saw a chiropractor 4 times in one week and I am still going every other week. Lots of people have back issues, especially people who are in my age category. The question is, what do you do about it? How do you work through it?
I have done a few things that have helped:
Ice packs can ease the pain.
I use Biofreeze, which is an online product that I bought six months ago and it really helps the inflamed area.
I am stretching much more and especially working on my core – sometimes the easiest exercises give the most relief. A special thanks to my chiropractor C.T and personal trainer C.H. for helping me through this situation.
Those are a few things that have helped me but I know there are other things I could be doing.
Please let me know what you do for relief.
Any best practices that you live by?
How long have you had problems with your back?
I look forward to reading your comments.