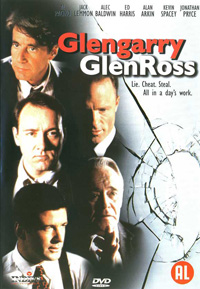 A few weeks ago I was preparing for a conference presentation and wanted to include some opinions of industry contacts on a number of subjects. One of them was about what is your favorite sales movie? When I thought of the question, I quickly came up with a few of my favorites:
I especially love Glengarry Glen Ross and the Glengarry leads. I have quoted the movie a number of times during speeches and it always seems to reinforce the point I am trying to make. For me, the rain really adds to the story line and the acting is wonderful.
Your turn:
What do you think of my choices?
What is your favorite sales movie of all time?
Is there a particular salesperson that you seem to quote all the time?
Did you like Death of a Salesman?
I look forward to reading your comments