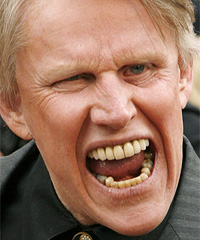 In the past week the weather has changed 5 times! In fact, in Texas, the weather can change with a minutes notice. One of the things that never changes is reading or hearing a story of an athlete or movie star who once made millions of dollars and is now having money issues!
In the past few days those types of stories have included: Gary Busey who filed for bankruptcy; Ex-Tennis Star, Arantxa Sanchez Vicario, who says her 60 million dollar fortune is gone and she is broke; and Terrell Owens who said his fortune is gone, close to broke and he is behind on mortgage payments
Do these stars really believe that every investment is going to make money?
Do they believe that everyone they meet has their best interest at heart?
Do they not care and just live in the moment?
I honestly don't get it and wish that movie stars and athletes would have deferred payments so they don't run out of money!
Is there a way to help these stars?
I look forward to hearing from you.