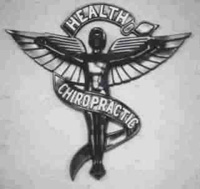 A few months ago I hurt my back really bad doing absolutely nothing – clearly I am getting old or just am old! Anyway, I went to this local chiropractor and he did a nice job with stretching, adjusting my back and really helped me.
After my first appointment he sent me this letter:
Dr. Colin Tkachuk
6224 Colleyville Blvd, Ste B
Colleyville, TX 76037
Office 817-481-9339
Fax 817-481-9669
www.optimumchiropracticwellness.com
December 5, 2011
Merrill
We enjoyed your recent visit to our office. We would like to take this opportunity to let you know how pleased we are that you have chosen us for your chiropractic care.
You are the most important person in the world when you enter our office. You are not dependent upon us. We are dependent upon you.
You are not an interruption in our work. In fact, you are the purpose for it. We are not doing you a favor by serving you. You are doing us a favor by giving us the opportunity to serve you. Our goal is to meet or exceed your expectations. Please let us know if we do not.
We understand patients go where they are invited and refer family and friends where they are fairly treated and well served. We look forward to helping you get back to doing the things you enjoy.
Thank you again for choosing our office.
Your Family Chiropractor,
Collin Tkachuk, D.C
I really liked the tone, the message, and to me the sincerity came through loud and clear.
What do you think about the letter?
Do you feel the same way I do?
What parts of the letter do you really like/dislike?
How would you have felt if you got this letter?
What advice would you give Collin Tkachuck?
I look forward to reading your comments.