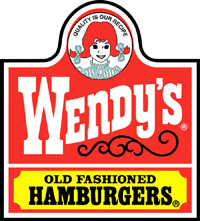 During the past few weeks I haven't had a lot of time at lunch, and most days decided to quickly run out and bring something back. On three of those occasions I ended up buying Wendy's. Every time I ordered the same thing – a baked potato and two spicy chicken Caesar wraps. Too me, it is quick and tasty. The interesting thing is, I remember it always cost $3.22. The reason I know that is they always charge me the same thing! To most that will seem very odd, but how many times have you gone into a store, some type of convenience store and bought the same thing and every single time you are charged a different amount? When I lived in Philadelphia back in the 90's this used to happen to me all the time when I shopped at WAWA. I always loved the store, it was clean, the staff was friendly, but it was always an adventure when I went to check out and got charged different amounts for the same items. What made it really funny was I was there every day. I understand sales and prices can change often, but every day? Come on, I don't think so.
Too many times customers are excited about a sale price or an item that is on clearance only to find out when they get to the register they were charged a different price or in most cases, a higher price.
The first thing I want to say is, THANK YOU WENDY'S FOR CHARGING ME $3.22 – because it is the right price and every time you are consistent!
Do you watch the prices as they are scanned to ensure they are right?
Does it bother you when you have to say "excuse me that item was on sale?"
Don't you love to wait for 10 minutes as the cashier calls for a price check only to verify the amount you told them it was?
Have you noticed certain stores that are worse than others?
I look forward to reading your comments.