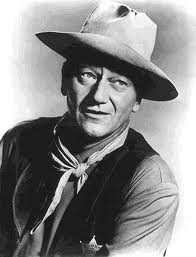 I have heard from so many people that they like the fun Friday quizzes. They are a nice way to take a 3 minute break and see how they do vs. other people.
Well today's quiz is about one of my favorite actors of all time – John Wayne! Don't laugh, but I still will watch one of his classic war movies on an afternoon while sipping soda and eating popcorn.
So, with that said, it's time to take a quick quiz. Like most quizzes they are timed and the questions will be randomly rotated.
Click here to test your John Wayne Knowledge!
Good luck to all!