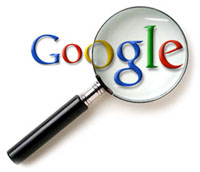 In the past month a few of my friends have asked me if I ever Google my name. They said that they do it pretty often and the search always comes up with new items. They are 100% right. Every time I do it I see something new. Whether it's a press release in a different language, which is kind of fun to see, or a blog that someone mentioned my name, or more likely disagreed with something I said! The other thing I like about the search are past articles I have written for associations or boards I have served on. The cool thing about that is, it reminds me of contacts that I may not have stayed in touch with over the years.
So I ask you:
What new searches came up?
How often do you do Google your name?
What did you learn about yourself?
I look forward to reading your comments.