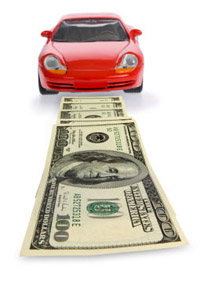 I recently read an article that talked about saving money and one of the ways that was highlighted was PAY AS YOU GO CAR INSURANCE.
Your rates depend on:
The article discussed that as job growth stalls, and money is tight, more drivers are warming up to cost-cutting pay-as-you-go car insurance programs. The article said that if you meet all pay-as-you-go requirements, it's possible to save up to 30% on car insurance premiums.
Two of the nation's biggest insurers are now responding to this growing demand for pay-as-you-go coverage.
Late last year, State Farm, the country's largest insurer, introduced a telematics-based effort dubbed In-Drive to drivers in Illinois. Additional states are slated to receive In-Drive in 2012.
Allstate, the nation's third-largest insurer, recently expanded its Drive Wise pay-as-you-go program to Ohio and Arizona after an earlier rollout in Illinois.
If you join a telematics-based program, you'll typically be asked to install a device in your car's diagnostic port (located below the steering column) that records information such as:
How smoothly you navigate turns
(Funny, a few years ago I presented at a conference the idea that my car gave me a speeding ticket. With this new technology that could be easy to do.)
For those of you who have driven with me, you are probably thinking that I would never qualify to get a discount based on my driving ability – and you are probably right. But let's get past that and think about the overall concept.
Would you install a device that allows your behavior to be monitored and could save you money?
Overall, I do like the concept and I'm very curious. What you think?
Have you looked into one of these programs?
Do you know anyone who signed up?
If it was offered in your state, would this be of interest to you?
I look forward to your thoughts.