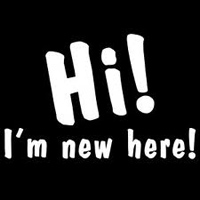 A few weeks ago I attended the Marketing Research Association Annual Conference. The conference had an amazing amount of networking opportunities as well as a solid speaker lineup. I went to my first research conference way back in the late 80's. I remember it like it was yesterday. The conference was in September in Palm Springs, CA at the Desert Springs Marriott. I remember landing in LA and sprinting to board my very small connecting flight to get to Palm Springs. When I got to the hotel I had a hard time sleeping, not because I had a ton of meetings set-up, not because I was wired, not because I was still on East coast time, not because I couldn't remember how to put the booth together, but because I didn't know anyone and was nervous. Correct that statement, I was very nervous! Yours truly, as outgoing as I am, couldn't eat or sleep because I didn't know what to expect at all. The only thing that saved me was a few people, like Bill Neal and Mike O'Neil, showed me the way. They explained what was going to happen, the agenda, the industry, and many other things.
Well, almost 30 years later this young nervous guy has become a research veteran (definition for old-timer) and now it is my turn to do the same in return. When I was at the conference there was a session that was titled, 'Speed Learning.' During the session presenters had 5 minutes, and only 5 minutes, to make their point and get off the stage. During Jacki Spear's presentation she mentioned my name as someone who believed in her and helped her a lot in her career. She said, "He showed interest in my career, showed me the way, and promised to make me better if I paid attention." I can't describe how proud I was to hear those words. Yes, Jacki has a lot of talent and probably gave me a little too much credit but to know that I helped her, showed her the way, and somehow someway helped shape her future, meant a great deal to me.
If you are like myself and have gone to a lot of conferences you are a research veteran!
As such, I believe all of us can give something back to the industry and now that the young is the old we can help the new in their careers.
So when the MRA is looking to hook you up with a buddy at the conference please say 'Yes!'
If you see someone wearing a '1st time attendee' badge come up to them and show them the ropes!
If you see someone standing by themselves (like I was almost 30 years ago) introduce yourself and make them feel comfortable and like they belong.
Are you up for the challenge?
Any other tips or best practices you would like to share as a research veteran?
I look forward to reading your comments.