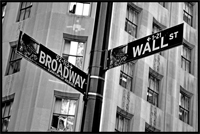 I was thinking about my favorite cities the other day and for some reason thought of my favorite streets that I had ever been on. I thought about it for a few minutes and here are a few that I thought of:
Michigan Avenue – Chicago, IL
5th Avenue – New York City, NY
Las Vegas Boulevard – Las Vegas, NV
Rodeo Drive – Beverly Hills, CA
Newbury Street – Boston, MA
State Street – Madison, WI
So, I ask you. If you had 4 hours to spend on one street in one city, what is your number one choice?
If for some reason it was raining or you couldn't get there, what is your second choice?
I look forward to reading your comments.