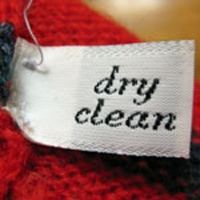 A few weeks ago I was boarding a plane at 5:00am and found myself chuckling a little bit. I noticed that the gentleman in front of me was wearing a sport jacket and the dry cleaning tag was sticking out.
I actually thought about walking faster to catch up with him and letting him know, but it was early and I wasn't sure how my suggestion would be received.
This situation gave me a minute or two to pause and think of other times when I might say something to a stranger or someone I am with.
So, let's take a short scenario quiz. CLICK HERE to tell me what you would do in four different situations.
I look forward to reading your comments.