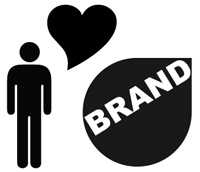 A few weeks ago I was having dinner with A.S. and we were discussing brand loyalty. The conversation was very interesting regarding what companies or products we are brand loyal to.
The discussion was very spirited and we debated the differences between being brand loyal and loyalty programs. For both of us there was a huge difference. We might be part of the loyalty program of Kroger, Market Street, Albertsons and Tom Thumb but not brand loyal. For those grocery stores it was more of convenience & price than loyalty, but we're still connected to their loyalty programs for discounts, etc.
Today, I would love to know what companies or brands you are loyal to.
I took a minute and here is what my list looks like:

Ok your turn.
Please take 1 minute and let me know all the brands and companies you are brand loyal to.
What loyalty programs are you part of that you don't consider to have brand loyalty?
I look forward to reading your comments.