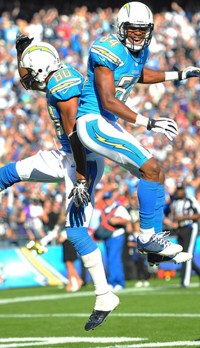 What a great year of football so far!! Last week's winner was Adam Tomanelli who was totally shocked when I notified him of winning. In fact he said that it couldn't possibly be right and there had to be a computer glitch! Congratulations to Adam who joins Brian Bussetti, Tara Miller, Brandon Bettega, Jessica Cons, Sharon Gautschy, Laurel Glenn, Tal Shahar, D Dolphus, Doug Golab, B.Nixon, Jake Hurwitz, Brittany Butler and Laurel Glenn who all have qualified for a spot in the championship week.
The cumulative leader board is very close with Tal Shahar & Rich Zeichner tied with 122 wins followed by Jacob Davis who has 119 wins.
Remember, if you use the same email to enter a friend, colleague or a family member, our system will count the most recent email as your picks.
To see the current standings, click here. The results page shows this week's current standings as well as the cumulative rankings.
All picks need to be in by 5:00pm (CST) on Thursday, December 6.
Click here to participate in this week's pool.
Feel free to share the link and have friends, colleague, relatives, kids and anyone else you want join the pool.
Good luck to all.