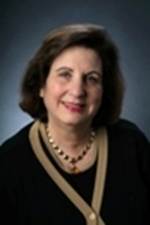 By guest writers: Amy Shields and Jane Rosen
Dear Research Community,
If we are lucky, every once in a while (if not once in a lifetime), we have the honor to cross paths with someone who sets the world on fire; someone whose passion, dedication, drive, dexterity and innovation is impossible to describe. Mimi Nichols, the Founder of Nichols Research, was just that person.
As many in the research community might be aware, Mimi passed away Thursday, November 1, 2012. In true Mimi fashion, she fought a heroic battle with the pancreatic cancer she was diagnosed with three years ago. She beat all of the doctor's predictions and statistical odds, both for the duration and quality of life she experienced during these last three years. And, she did so in trademark fashion; continuing to be a pillar of strength and an exemplary champion until her final breath.
As undeniably important as entrepreneurship was to Mimi, she held other things in much higher esteem. It is, therefore, quite befitting that over the last three years, she was able to fulfill many of her 'bucket list' items and, of utmost worth, was able to spend a great deal of time with her husband of 40+ years, Russ Nichols, her beloved children (Kathy, Aaron and Eric), three grandchildren (Laith, Aiya and Clara), and many other family members and dear friends.
It is not our intention to use this limited blog space to recite all of her accomplishments (which would be an exercise in futility anyway), but suffice it to say that Mimi was an industry leader; often referred to as a trail blazer, visionary and philanthropic business woman. She was an example to all and truly understood how to inspire greatness in others. Regardless of who she was working with, or in what capacity, she always encouraged others to be dedicated to whatever they were doing and whole-heartedly supported the continued learning and growth of everyone around her. This generosity of spirit and empowerment applied to all who worked at Nichols Research since its beginning in 1978, countless volunteers (from MRA, AMA, and QRCA, to her many non-industry charitable organizations), GroupNet colleagues, and even reached as far as the children of her closest friends.
"I've learned that people will forget what you said, people will forget what you did, but people will never forget how you made them feel" – Maya Angelou
Mimi was acknowledged with countless coveted awards and recognition, and her accomplishments were hefty enough to fill the volumes of several biographies. While all were noteworthy, a few that most appropriately illustrate the significance of her contributions include:
1992-1993: Elected National President of the Marketing Research Association (MRA)
1995: Distinguished Service Award (The purpose of this award is to recognize the extensive and distinguished service to both the MRA and the opinion and marketing research profession as a whole. This is the second most prestigious award the MRA bestows. The recipient is chosen by a task force created by the Membership and Chapter Workgroup. Nominations are made by others in the industry.)
2007: Mimi was honored as the Founder and CEO of Silicon Valley's 22nd Largest Woman Owned Business at the 'Women of Distinction Awards'. (Nichols Research had been in business for almost 30 years by this time and had seen many changes in how marketing research was being done, but continued to innovate and change with the times in order to stay relevant.)
2007: Recipient of the prestigious Honorary Lifetime Membership Award (The purpose of this award is the same as the Distinguished Service Award, however; nominees must have also volunteered at the Chapter and National level for at least 10 years and be an outstanding individual who has been in the profession for at least 20 years, during which a strong commitment was demonstrated to the MRA and the industry as a whole. This is the most prestigious award given by the MRA. The recipient is chosen by a special panel of industry leaders. Nominations are made by others in the industry.)
2009: Celebrated Company Award (The purpose of this award is to recognize a company who has provided outstanding volunteer efforts, and/or who have shown outstanding support at the National and/or Chapter level for 5 years or more. The recipient is chosen by a task force of five experienced MRA members. Nominations are made by others in the industry.)
"You only live once, but if you do it right, once is enough." –Mae West
It is our hope that through this blog, members of her beloved marketing research industry will honor her memory by sharing their favorite memory of, or feelings about, the irreplaceable Mimi Nichols. (Please feel encouraged to send the link to this blog to your marketing research industry contacts. Many responses will be placed in a printed book for Mimi's husband, children and closest friends.)
Services, for Mimi will be held on Thursday, November 29th, 2012 at Christ Episcopal Church in Los Altos, California, 1040 Border Road, at 2:00 p.m. In lieu of flowers, The Nichols Family would appreciate donations to the Humane Society of Silicon Valley www.HSSV.org.