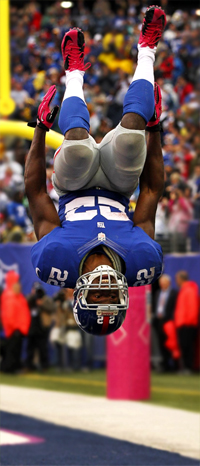 Last week was almost a sequel with 15 year old Football guru from Massachusetts winning again. Yes, little Jake Hurwitz was a perfect 13-0 and including last night's victory is 27-1 in the last 2+ weeks. The question is, "Can anyone beat Jake?"
Winners on the year so far are B Nixon, Doug Golab, Tal Shahar, D Dolphus, Laurel Glenn, Brandon Bettaga, Jessica Cons, Sharon Gautschy and of course Jake Hurwitz (two entries) who all qualify for the Championship week and a chance at the grand prize of $500… And more importantly, bragging rights for the next 9 months!!
In addition, the two people who have the highest cumulative score (these standings will be updated weekly) will be given a spot in the grand prize pool along with the weekly winners. As of right now Tal Shahar has 90 wins followed by Rich Zeichner who has 90 wins.
Remember, if you use the same email to enter a friend, colleague or a family member, our system will count the most recent email as your picks.
To see the current standings, click here. The results page shows this week's current standings as well as the cumulative rankings.
All picks need to be in by 5:00pm (CST) on Thursday, November 15.
Click here to participate in this week's pool.
Feel free to share the link and have friends, colleague, relatives, kids and anyone else you want join the pool.
Good luck to all.
PS. My son Justin has 82 overall wins and is beating me by only 2 games.