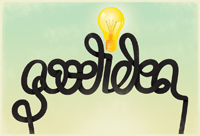 I received an email last month (thanks Uncle J) and I must admit, I really thought some of the ideas were clever , creative things I might try.
So it's time to take a quick quiz and let us know if you would use these any of these 7 helpful hints.
I look forward to reading your comments.