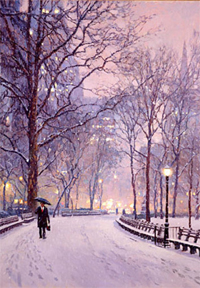 Growing up in Boston and going to school in New York, I have been around snow for most of my life. Since I have been living in Texas, I haven't been around lots of snow, but since it is winter and the Midwest is getting pounded, I thought today's post would be about snow.
So let's pretend it is snowing outside.
Are you drinking something hot and snuggling up to the fire with your favorite blanket?
Are you glad you aren't outside in the cold?
Or…
Can't wait to build a snowman?
Excited to have a snowball fight?
Looking forward to shoveling the driveway with the kids?
I look forward to reading your comments and hopefully you will include your favorite story that involves snow!