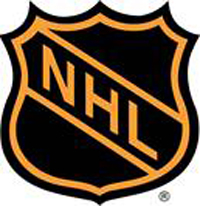 Dear fans:
As your teams prepare for the opening face-off of the 2012-13 season, we thank you for your patience and we apologize to you for the time we've missed. From today forward, we will do everything we can to make this season worth the wait.
We are committed to earning back your trust and support the same way it's earned on the ice: with hard work and unwavering dedication. Your cheers drive us forward, and we're committed to making you proud to be a fan — by delivering a game with the action, the skill and the intensity you deserve.
Like you, we've missed NHL hockey. We've missed the clutch goals, the big hits, the electrifying saves. We've missed the flash of the red light, the sound of the siren, and the way the building shakes when the home team scores.
It's time to focus on the best athletes in the world, on the enduring greatness of the game, and — above all — on the connection that binds fans, players and families everywhere. NHL hockey is the best in the world. The future is incredibly bright. So let's drop the puck and marvel at all the remarkable things the players do with it.
With respect and appreciation,
The National Hockey League
P.S. The teams are planning special events and unique opportunities to welcome you back. We hope you'll get in on the action. And again, thank you.
I look forward to reading your comments.