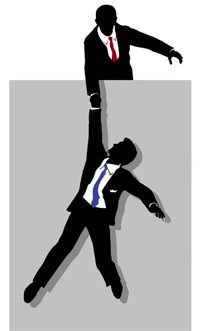 Last month we started the year with an account manager meeting in Dallas. During one of my presentations I had the members of the team list all of the company resources we had that were at their disposal. Resources such as our qualitative group, library, social media team and new business development team were there for them to use when they had a need during the year.
I also said that I am a resource and stated, "Yes, I am the boss, but I work for you – you don't work for me."
What I meant by that is:
If you need me to attend a new business development presentation and need me to participate, I will be there!
If you want me to co-present with a client at a conference – sign me up!
If you want me to call a new client or send an email to thank them for their business – consider it done!
If you are looking to have a strategic discussion about a few accounts – invite me to the meeting!
So I will end again with: I consider myself a resource within our company and yes, I am the boss, but I work for you – you don't work for me.
With that said,
Do you agree with my position?
Have you worked with other people who feel the same way?
Do you believe this is the right way of thinking?
I look forward to reading your comments.