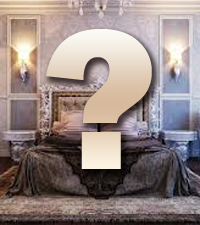 Last month I had the opportunity to spend a week on vacation with my family in Mexico. This trip was one of the most memorable and important trips of my life. I had lots of funny, goofy and in-depth discussions.
One of those discussions is the subject of today's post.
A number of us were talking in the pool and for some crazy reason the discussion led us to talking about what side of the bed everyone slept on. As the question was answered one by one, a pattern was established (at least with the sample size of 10 in the pool in Mexico).
Since I returned from that vacation I have asked 10 random people the same question and funny, the result was almost the same.
Today, I am going to ask you to take a quick quiz with two questions – Literally, this will take less than 20 seconds!
I look forward to reading your comments.