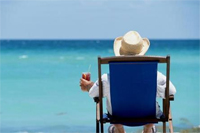 Yes, I am getting old quickly! Yes, I am a new member of AARP! But I know VERY little about the organization and its benefits. I need your help!
Is it worth the $16 fee (I assume that is a no-brainer) per year?
What benefits do you like about the organization?
If you are eligible and haven't joined – why not?
I really hope you can give me some helpful tips that I can use as well as other readers who are close to joining this organization.
I look forward to reading your comments.