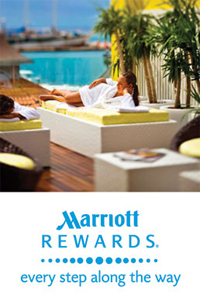 As many of the readers know I am brand loyal and one of those brands happens to be Marriott hotels. Well, last month I hit a milestone that I probably never thought as a young business person I would ever do.
I am now PLATINUM ELITE LIFETIME!
I just got the cards and finally exceeded the milestone which means I have either stayed in a Marriott hotel over 1000 nights or have amassed over 2 million in points.
Thanks Marriott for everything you do, the service you provide, your consistency and for recently purchasing the Gaylord Hotels brand as well – I am excited to stay in those properties this summer!
Have you reached any lifetime status with airlines, hotels or car rentals?
Do you try and keep your travel to one brand to maximize the awards?
What is your favorite perk you get from one of these brands?
I look forward to reading your comments.