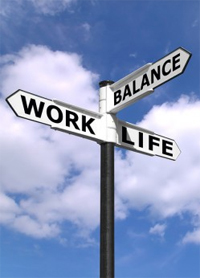 A few weeks ago I was working out and the music I was listening to was Loverboy (please don't laugh). "Working for the Weekend" came on and as I was singing along (ok, not well) I started to think about the name of the song and the meaning of the phrase.
One of the things I always say when I am mentoring people is to be passionate about your job. Always do something you love to do so you will always enjoy what you are doing and give 110% each and every day.
Well, the name of this song is the exact opposite. To me the song represents people who don't like their job, don't like where they work or what they are doing. That's really unfortunate and I am sure very frustrating.
I am sure we all know people who are working for the weekend.
The question is:
What advice do you give them?
Is there a way to guard against having this happen?
If the situation happened to you, what would you do?
I look forward to reading your comments.