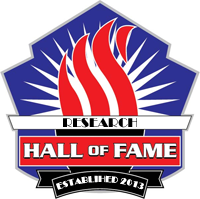 A few weeks ago I was listening to sports radio and the topic was the Hall of Fame. Mike Greenberg was discussing the differences for the hall of fame in a number of sports and the criteria for having a team retire a player's number.
Of course this got me thinking a little bit about this great industry I work in and think about the criteria and candidates for our research hall of fame. I am sure there are a number of research hall of fames but I thought it would be fun to start our own.
Click here to add your comments to the ballot.
I look forward to reading your comments.