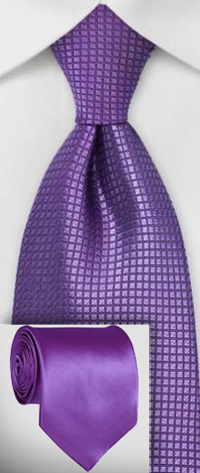 About a month ago I walked into a conference and the first person I saw was my good friend S.S. who asked, "Where is your red tie?" I laughed a little because that comment came before a hello, how are you or what's going on?
S.S. knows me well and I do like to wear red ties and for some reason, especially in New York. Not this trip! This trip was all about new ties and a new color. That color is purple. Perhaps it is just a phase I am going through but I really like ties that have purple in them. They seem to be striking and have the flexibility to go with a number of suits. Perhaps I have gone overboard but the last ten ties I have bought have had purple in them!
Have you recently added a new color to your wardrobe?
I look forward to reading your comments.