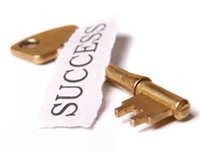 Last month Ron Johnson was fired as the CEO of JC Penney after only 18 months on the job. Ron was a genius at Apple running their retail business and was brought in to turn around this struggling retailer. The interesting thing is Ron made a bunch of changes. He really tried a number of different strategies.
For that he does need to be complemented, BUT everything he did was based on his gut and had nothing to do with research and what his customers wanted. He did what he thought was right for the struggling business. I don't want to focus on what he did or didn't do. I would rather focus on why he has such little respect for research. Ron Johnson isn't the only executive to not put faith in research to move the business forward.
The question for me is:
WHY DOES THE MARKET RESEARCH INDUSTRY NOT GET THE RESPECT IT DESERVES?
I really look forward to reading your comments and hearing your opinion.
PS – I am moderating a panel in a few weeks and this is a question I will be asking for sure!
PSS – This is a VERY important subject. Please don't be shy. We need your response and thoughts.